Learn from the Best
Discover what is possible.
HONE YOUR SKILLS AND KNOWLEDGE
Continuing Development Calendar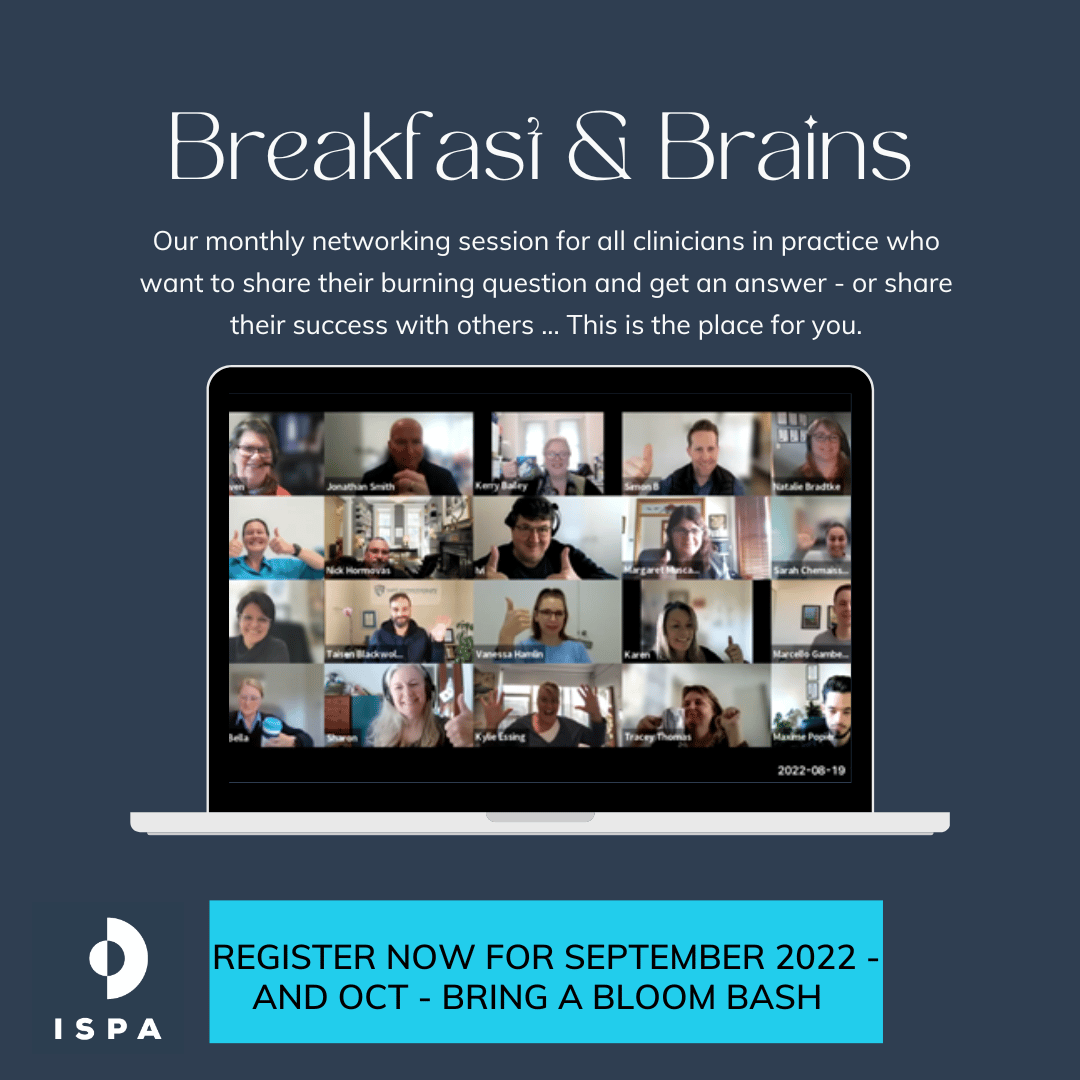 "Breakfast & Brains" – a Free members only networking morning on 3rd Friday every month.
Come and Join us, Have your questions answered, your Successes celebrated and your Network of fellow Therapists increased.
Breakfast & Brains is our Monthly "ask anything about clinic development, clinical queries or anything else"  networking session. These networking mornings are the perfect place to connect and learn from other practitioners.
These 60 minute morning events are designed to provide you with a platform to discuss hot button issues, share ideas and support the great people of our industry to grow.
We have discussed a wide range of  member queries ranging from  how to find a quality website designer, how to describe our  services so our copywriter and Business Coach really understand what we do, how best to deal with Anxiety amongst our clients – and ourselves.
This is a collaborative, member driven event where we get to:
ask your business growth questions,
share your business growth  successes,
discover different views about what is critical when setting up your practice, and make your own informed decision
distinguish between which business tools work for us in  a clinic practice,  and which ones will cost us money and more importantly time
Date:  ALWAYS 3rd Friday of the Month

Time: 10.00 to 11.00am AEST
Networking time is 9.30am to 10.00am
Online venue
Member only event – no charge
Reserve your Booking Now