Learn from the Best
Discover what is possible.
HONE YOUR SKILLS AND KNOWLEDGE
Continuing Professional Development (CPD) Calendar
Continuing Professional development (CPD)
Also known as Continuing Professional Education (CPE) Points
Professional Development / Practice Series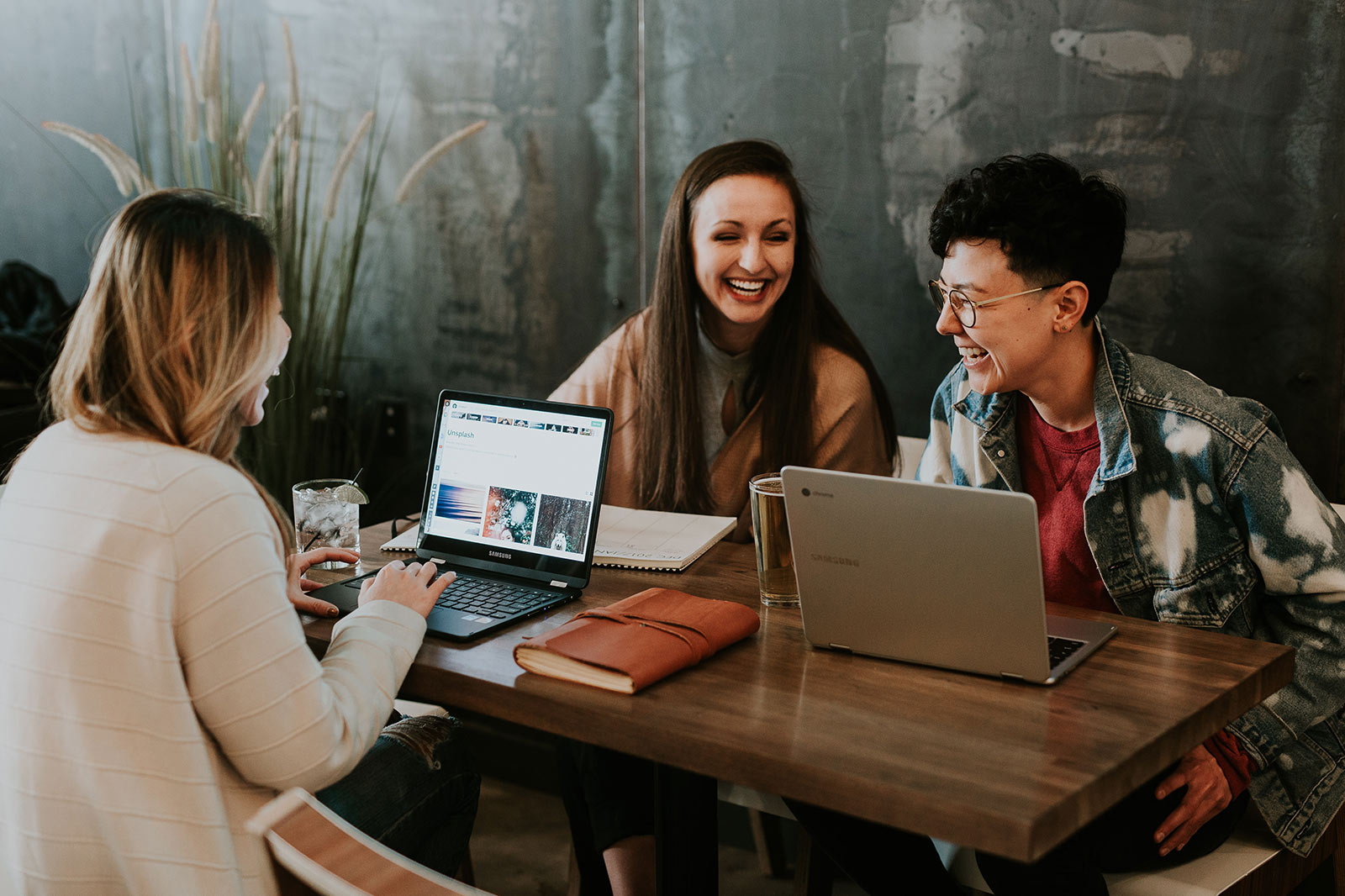 Your ISPA CPD Events Listing – for a quick check of what is coming up.
– Check in regularly to see what is coming up on the schedule
We have a lot of events for CPD in the pipeline – as they are confirmed you will see these posted up in the calendar of events – which you cna check by clicking forward to each month  & also here as an 'at view' of the events ahead.
Important Instructions
Times – Please note unless otherwise advised – all events timing is set as either AEDT or AEST – (Please check your local time zone to make sure you always log in at the right time)

what's on?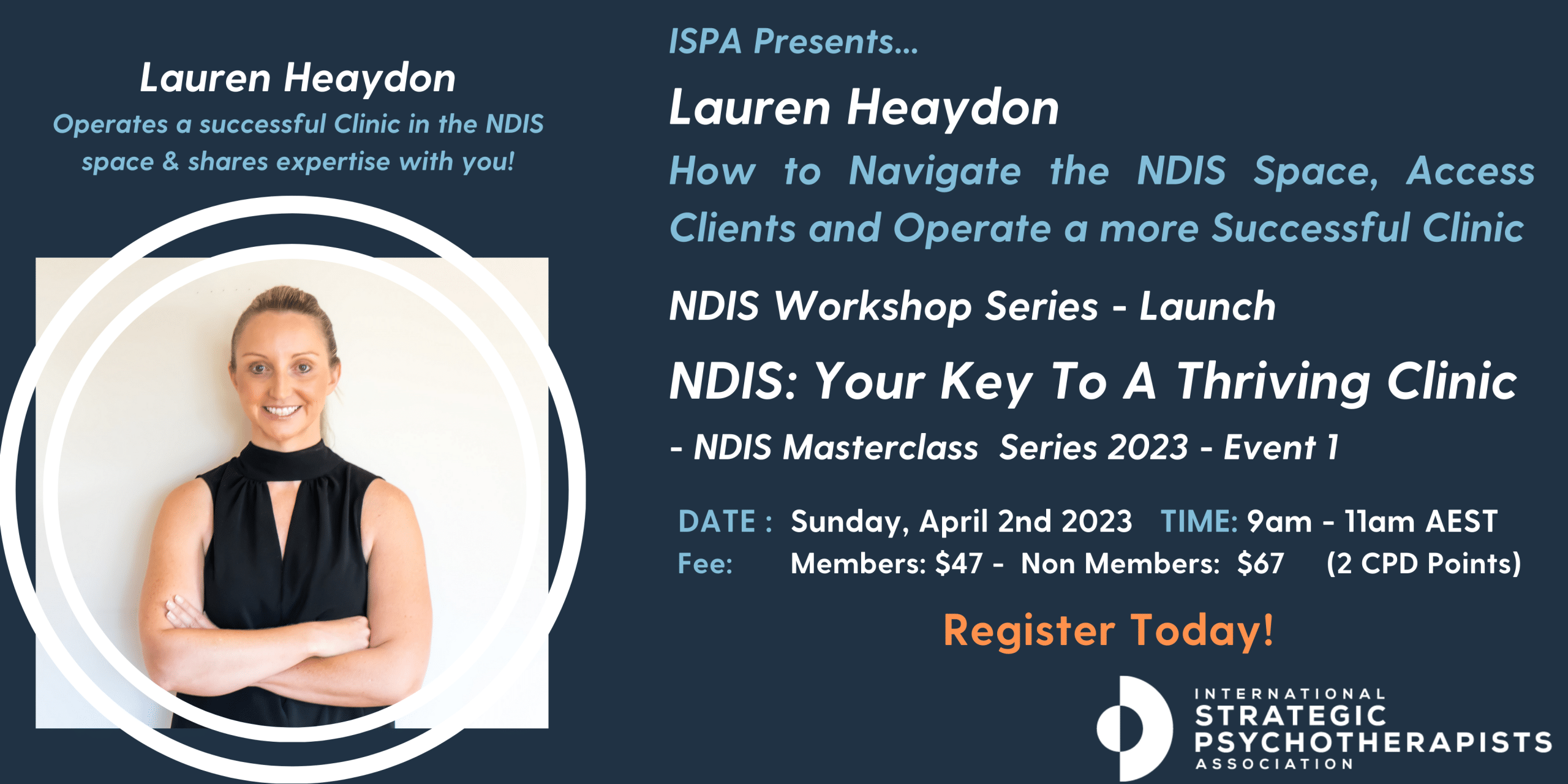 NDIS : your Key to a Thriving Clinic – NDIS Masterclass Series 2023 – Event # 1  – in a Series rolling out in 2023
2/4/2023 – 9am to 11am – AEST
Presenter:  Lauren Heaydon
NDIS: Your Key To A Thriving Clinic
How To Navigate The NDIS To Build A Thriving Clinic
Discover hard-won secrets you can use to grow your clinic, increase your earnings, and avoid client hassles and headaches while navigating NDIS funding.
This invaluable workshop is led by Lauren Heaydon, the owner and founder of Mentor You.
Who is Lauren Heaydon? Lauren is a past school teacher with experience working with children and young people with special educational needs. She has a Diploma of Clinical Hypnosis and Strategic Psychotherapy and a Diploma of Coaching and NLP Masters from the Institute of Applied Psychology.
Since the launch of Mentor You in 2018 Lauren has successfully navigated and operated within the National Disability Insurance Scheme (NDIS) space. Most of her clients are funded by the scheme.
Here's a glimpse of what you'll discover at the online workshop:
How to navigate 

NDIS

 and build a thriving clinic
Why you don't need to be 

NDIS

 registered to take on 

NDIS-funded

 clients
Understanding key 

NDIS

 terms, procedures, and reporting responsibilities
How to work with people with a disability and their families
How to price your services when working with 

NDIS

 clients
How working with your Local Area Coordinator (LAC) can help you build your practice
3 Ways to get 

NDIS

 clients coming to you (so you can spend more time helping clients and less time chasing them)
Networking with other providers and allied health professionals
Why creating an income stream in the disability space is easier now than ever
Plus much more
(Important Note:  – Australian Eastern Standard Time (AEST) starts on Sunday, April 2, 2023 – So please check your local time and adjust your timing for attendance  accordingly)
We look forward to seeing you at this wonderful, informative event!
Your ISPA Team
Date: Sunday 2nd April 2023 – 9am AEST
Time: 9.00am to 11am – AEST
Online
Member Ticket:  $47.00
Guest Ticket: $67.00
2 CPD Points for Attendance 
(CPD certificates available via your portal for download, saving &/or local printing after attendance is marked)
Networking and Meeting others online from  8.45am until Start at 9am
Important Instructions
Times – Please note unless otherwise advised – all events timing is set as either AEDT or AEST – (Please check your local time zone to make sure you always log in at the right time)
what's on?

"Breakfast & Brains" – a Free members only networking morning on 3rd Friday every month.
Come and Join us, Have your questions answered, your Successes celebrated and your Network of fellow Therapists increased.
Breakfast & Brains is our Monthly "ask anything about clinic development, clinical queries or anything else"  networking session. These networking mornings are the perfect place to connect and learn from other practitioners.
These 60 minute morning events are designed to provide you with a platform to discuss hot button issues, share ideas and support the great people of our industry to grow.
We have discussed a wide range of  member queries ranging from  how to find a quality website designer, how to describe our  services so our copywriter and Business Coach really understand what we do, how best to deal with Anxiety amongst our clients – and ourselves.
This is a collaborative, member driven event where we get to:
ask your business growth questions,
share your business growth  successes,
discover different views about what is critical when setting up your practice, and make your own informed decision
distinguish between which business tools work for us in  a clinic practice,  and which ones will cost us money and more importantly time
Date:  ALWAYS 3rd Friday of the Month

Time: 10.00 to 11.00am AEST
Networking time is 9.30am to 10.00am
Online venue
Member only event – no charge
Reserve your Booking Now